2022.10.26
ENEOS Vietnam
Holding Awarding ceremony of ENEOS x MOGU Fairytale Contest 2022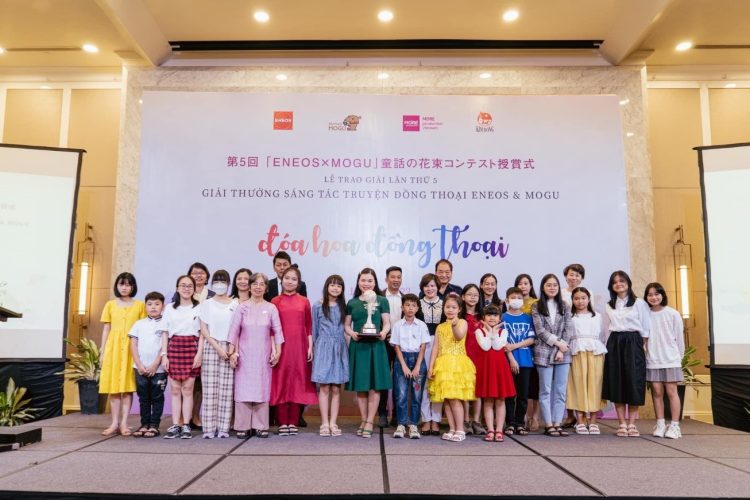 Award Ceremony held on October 15 at Melia Hanoi Hotel
The award ceremony for the ENEOS x MOGU Fairytale Contest 2022 was held at Melia Hotel Hanoi on October 15, 2022. This is the 5th time ENEOS Vietnam Co., Ltd. has sponsored this contest.
This year's contest has attracted more than 2,729 contestants from all over the country with 3,067 entries. There were 23 authors who won First, Second, Third and Consolation prizes in the categories of elementary school students, junior high school student and general. In which, Ms. Dao Trung Uyen in the general category won the Grand prize with a series of entries "The first role of Turtle" and "Little Clouds finds a place to cry".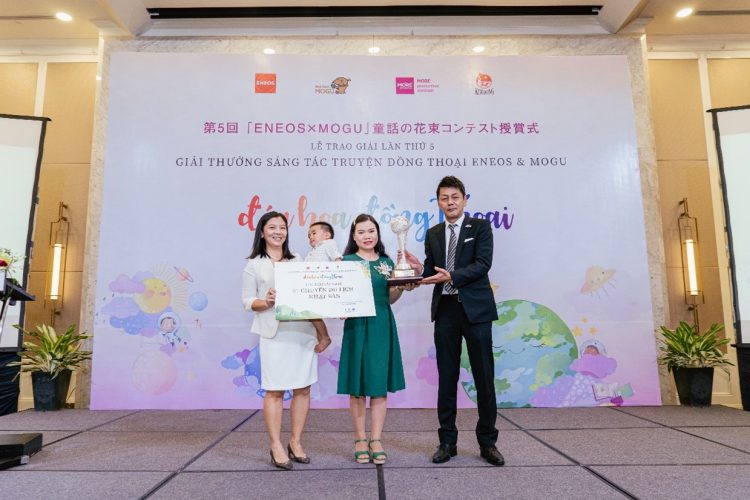 As a part of Awarding ceremony, the contestants also visited a book printing company (Vinadataxa) to learn more about the process to produce a book. The grand prize winner of 2020, 2021 and 2022 are going to travel to Japan for visiting ENEOS Head quarter, publishing company and Japanese author at the end of November 2022.
Fund Awarding
At the ceremony, we have donated  a part of sales of the ENEOS x MOGU picture books to "Thuy Nga Free Library" owned by Ms. Tran Thuy Nga in Nghe An province who is disability, made her best effort to study by herself and created a free reading space to spread the motivation to others and "Green Library" which is  a community library oriented towards a green lifestyle and is operated mainly in two targets that is reading habit building and giving books to children.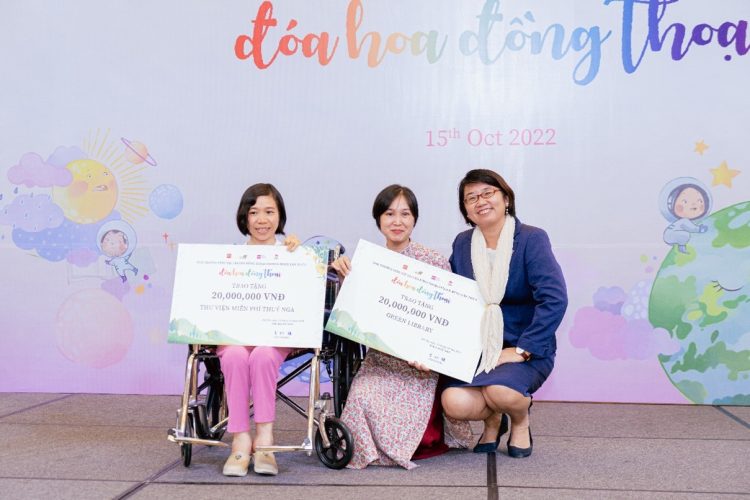 ENEOS Vietnam will continue to contribute to the popularization of picture books in Vietnam.