2022.10.26
ENEOS Vietnam
Launches car maintenance business ENEOS Rua Xe Nhat Ban Store (Commercial Operation Date: 24th Oct 2022)
Launches car maintenance business ENEOS Rua Xe Nhat Ban Store (Commercial Operation Date: 24th Oct 2022)
ENEOS Vietnam Co., Ltd launched the first ENEOS Car wash pilot store at the Petrolimex gasoline station on 24th Oct 2022. The store is part of a joint business based on the strategic partnership agreement with Petrolimex and is the first retail store directly operated by ENEOS outside of Japan.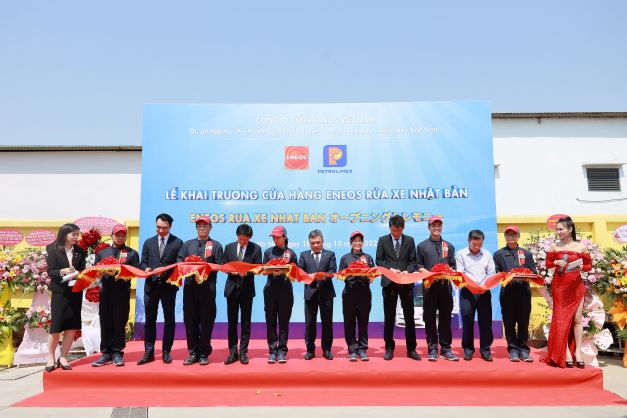 The concept of store is a car care store focusing on car wash and coating service for cars with the excellent quality and the best service. We provide the following services.
– Car wash
ENEOS brand car maintenance store provides the car wash service applied Japan quality & car wash technology, which first appeared in Hanoi. The store responds to customers' demands by "High quality technology ", "Cleanliness" and "Lightning fast".
– Car Coating
By using Japan's top-class coating material which enable to keep cars beautiful for a long time with the effect of chemicals without any physical scrubbing action. ENEOS' car maintenance store has a luxury service room with massage chairs, free drink, etc… where customers may feel comfortable. Staffs provide customers with ENEOS standard car maintenance services and a Japanese style of hospitality.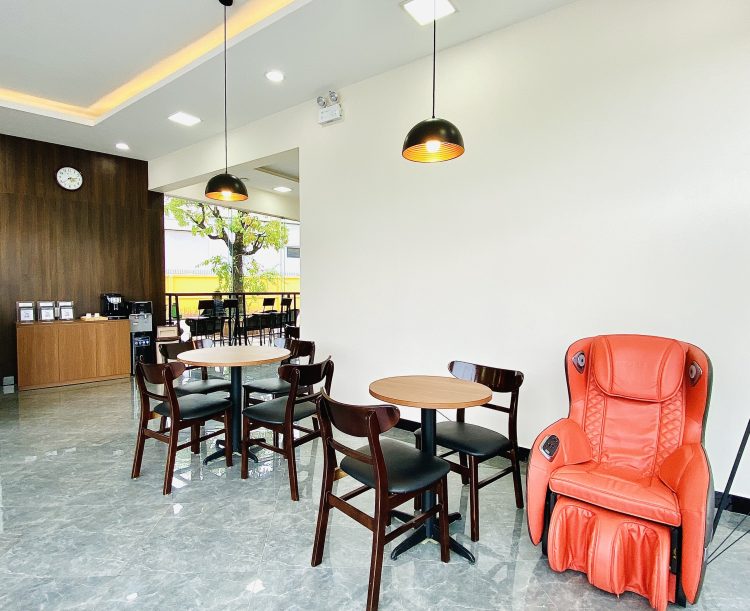 The opening ceremony was held on 18th Oct and attended by Petrolimex executive managers, Petrolimex Hanoi (KV1), Petrolimex Hanoi Enterprise (KV1E), ENEV's business partners, Japanese companies, and the media. We had the ribbon cutting and appealed our car wash technology through the car wash demonstration.
On the commercial operation date (24th Oct), there was a long line more than we expected for receiving our service at the store. We will keep trying that our store is favorited by many Vietnamese customers and make them happy through the service.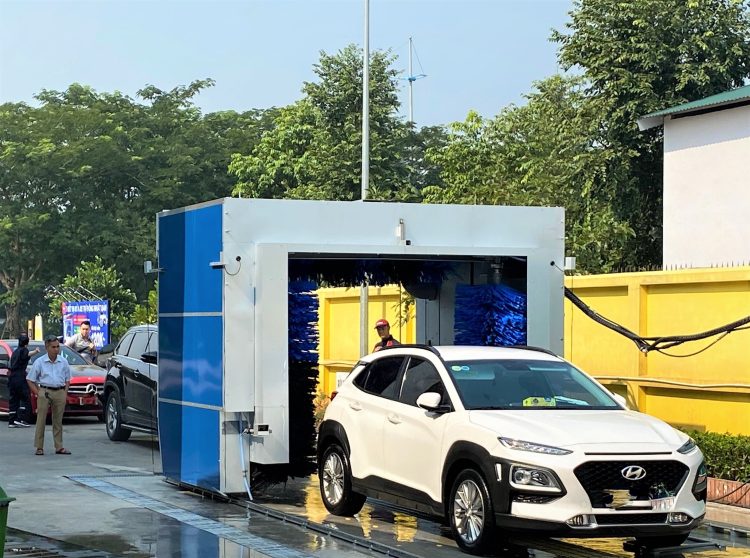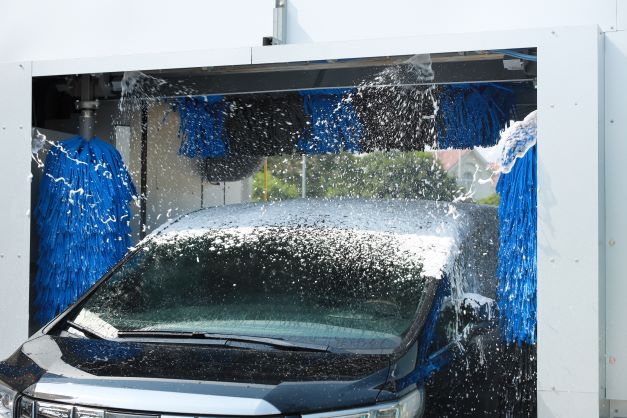 Store information
Name                  : ENEOS Rua Xe Nhat Ban – Phuc Loi
Location             : Petrolimex station No. 84, Phuc Loi, Long Bien, Hanoi
Business hours  : 08:00 ~ 20:00
Email                  : eneos.ruaxe@eneos.vn
Facebook Fan Page                              ZALO                                                   Membership app