2022.05.24
ENEOS Vietnam
Holding ENEOS Vietnam 5 Years Celebration Special Concert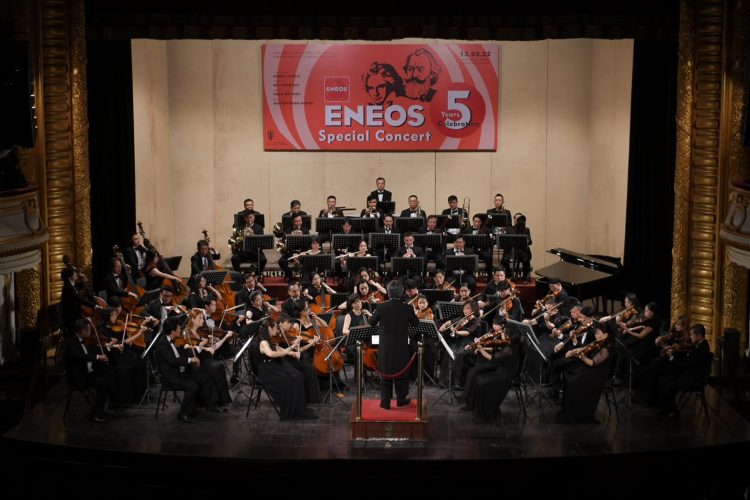 ENEOS Vietnam Co., Ltd. held its 5 years celebration special concert at Hanoi Opera House on May 13, 2022.  We express our sincerely appreciation for your supports and we are very pleased that more than 500 people visited and enjoyed the concert.
In the concert, the wonderful performances had been given by Vietnam National Symphony Orchestra (VNSO) conducted by Mr. Honna Tetsuji, violinist Mr. Bui Cong Duy, cellist Phan Do Phuc and pianist Nguyen Trinh Huong. Triple Concerto C-major Op.56, Beethoven and Symphony No.3 F-major Op.90, Brahms were played.
ENEOS Vietnam Co., Ltd. was established on April 25, 2016 in response to the strategic partnership between Vietnam National Petroleum Group (Petrolimex), a leading company in the Vietnam's energy sector, and ENEOS Corporation. Since 2021, we have been also working on its own business development in Vietnam, such as investing in solar power generation and launching ENEOS brand car maintenance business in Hanoi in coming summer.
ENEOS Vietnam will continue the challenges for providing comfortable lifestyle and contributing to the development of bilateral relations between Vietnam and Japan. It would be appreciated if you give us your continuous supports.