2022.05.20
ENEOS Vietnam
Holding Ceremony of ENEOS x MOGU Children's Story Award 2021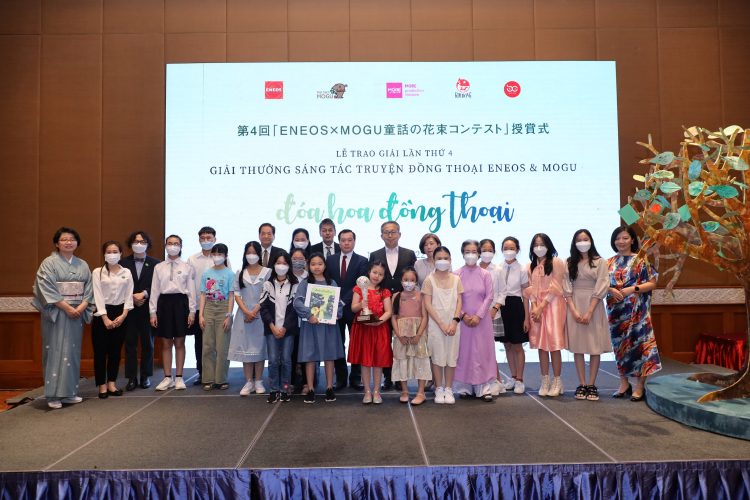 Award Ceremony held on April 10 at Sheraton Hanoi Hotel
Ceremony of the ENEOS x MOGU Children's Story Award 2021 was held at Sheraton Hanoi Hotel on April 10, 2022. The ENEOS x MOGU Children's Story Award 2021 is the 4th time that ENEOS Vietnam sponsored. The ceremony was planned to be held in October 2021, but it was postponed due to the COVID situation in Vietnam.
30 people were awarded who got the first, second, third and encouragement prize in the category of elementary school students, junior high school students and general from the total 2,915 entries. Ms. Nguyen Thanh Ngan, 8 years old won the grand prize with the story "WIND TRAIN". The grand prize winner is going to travel to Japan for visiting a publishing company and authors in November 2022.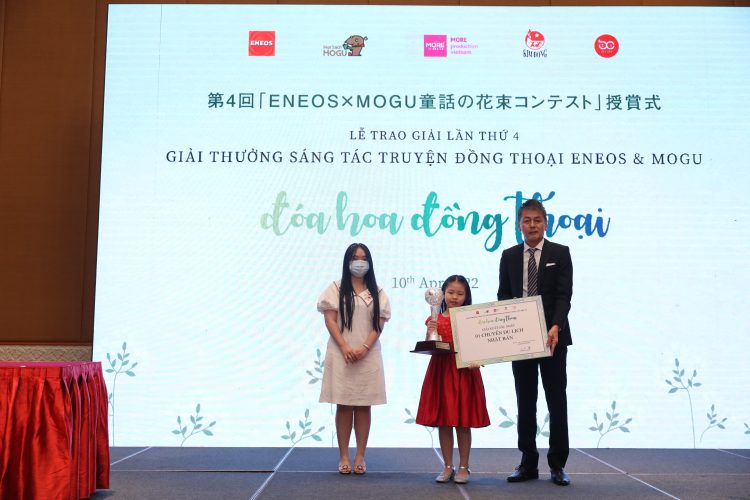 Fund Awarding
At the ceremony, 20 million VND was donated to each "Cultural revival and development of reading culture" program by the library department and "Highland poverty fund" operated by Jounarlist Mr. Trang Dang Tuan. The donation was made by a part of sales of the picture books which were published through the ENEOS x MOGU Children's Story Award from the past until now.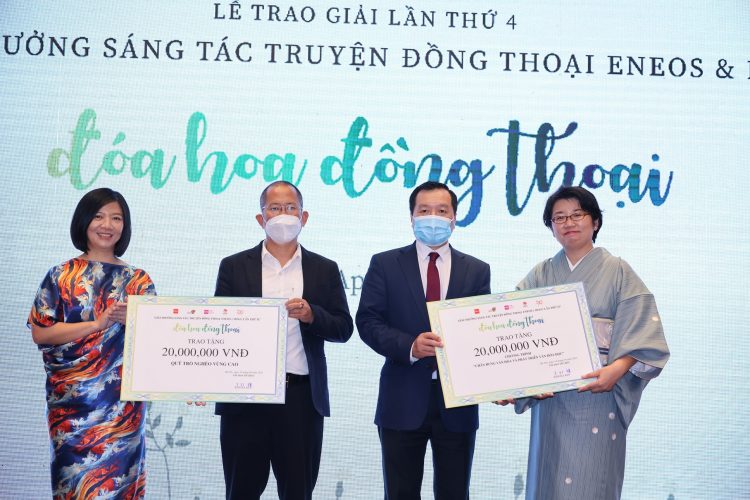 ENEOS Vietnam will continue to contribute to the popularization of picture books in Vietnam.